Starship Juice
Appearing in episode 10, the Starship Juice is a delicious, fruity tiki drink that packs a punch.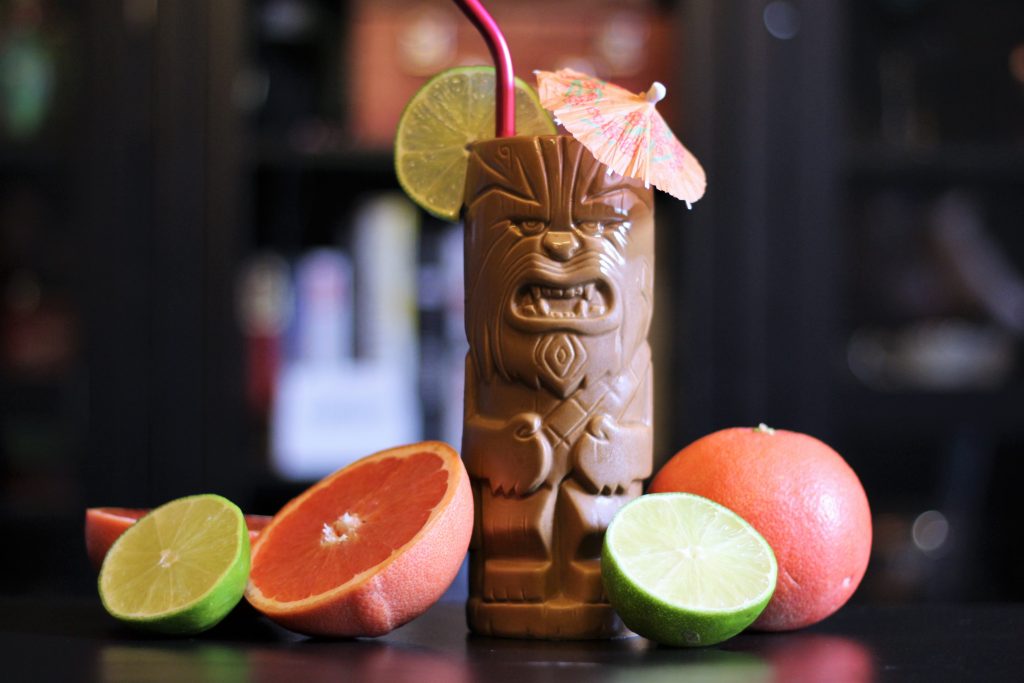 This tropical themed drink has three types of rum, lime and grapefruit juice, pimento dram, and a honey syrup.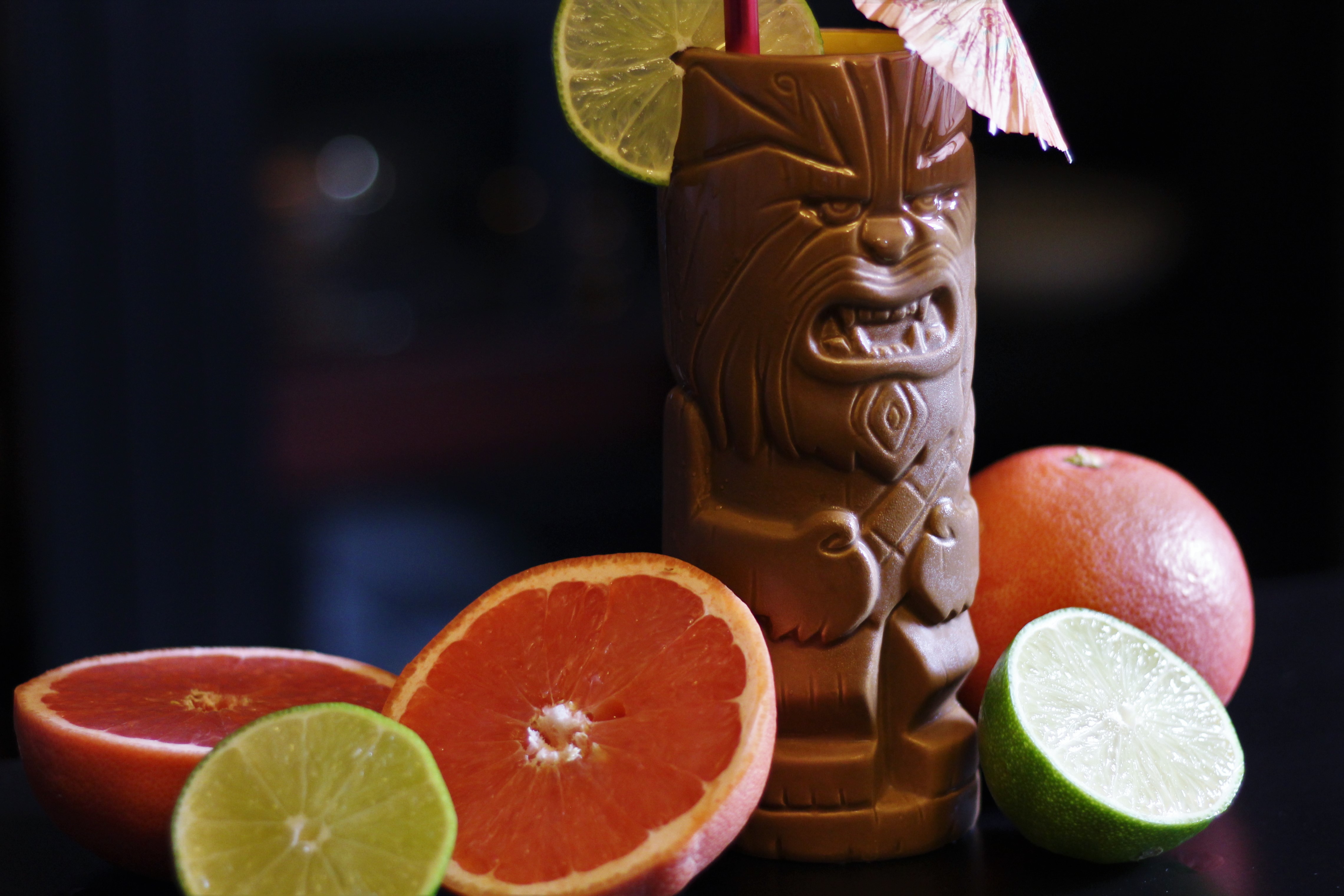 The pimento (or allspice) dram can be a little difficult to find, but any larger liquor store should carry it.
It adds a wonderful hint of spice that would be hard to replace.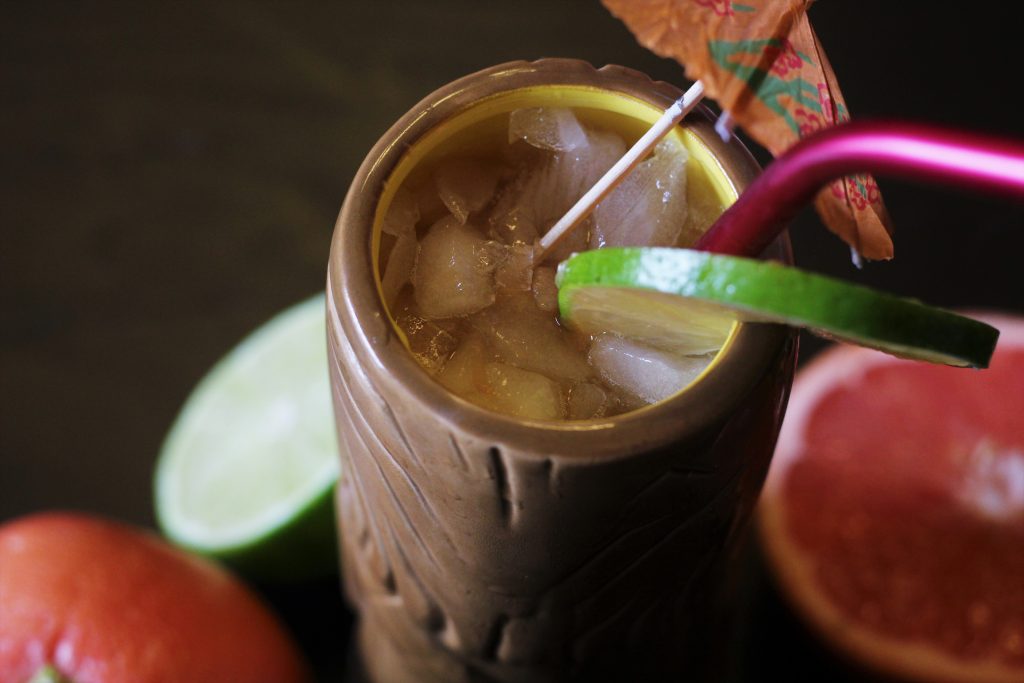 We got our Star Wars tiki glasses from ThinkGeek, if you were wondering.
Starship Juice [serves 1]
1 ounce blended lightly aged rum (we used Mount Gay Eclipse)
1 ounce blended aged rum (we used Real McCoy 5 year)
1 ounce black blended rum (we used Goslings Black Seal)
1 ounce honey syrup
1 ounce grapefruit juice
1 ounce lime juice
¼ ounce pimento or allspice dram
Combine in a shaker with ice and shake well. Strain into a rocks glass or tiki glass with crushed ice.
Little umbrella optional.
Honey Syrup
1 cup water
1 cup honey
Add water and honey to a saucepan over medium heat. Stir until the honey has fully dissolved. Remove from the heat and let cool completely.