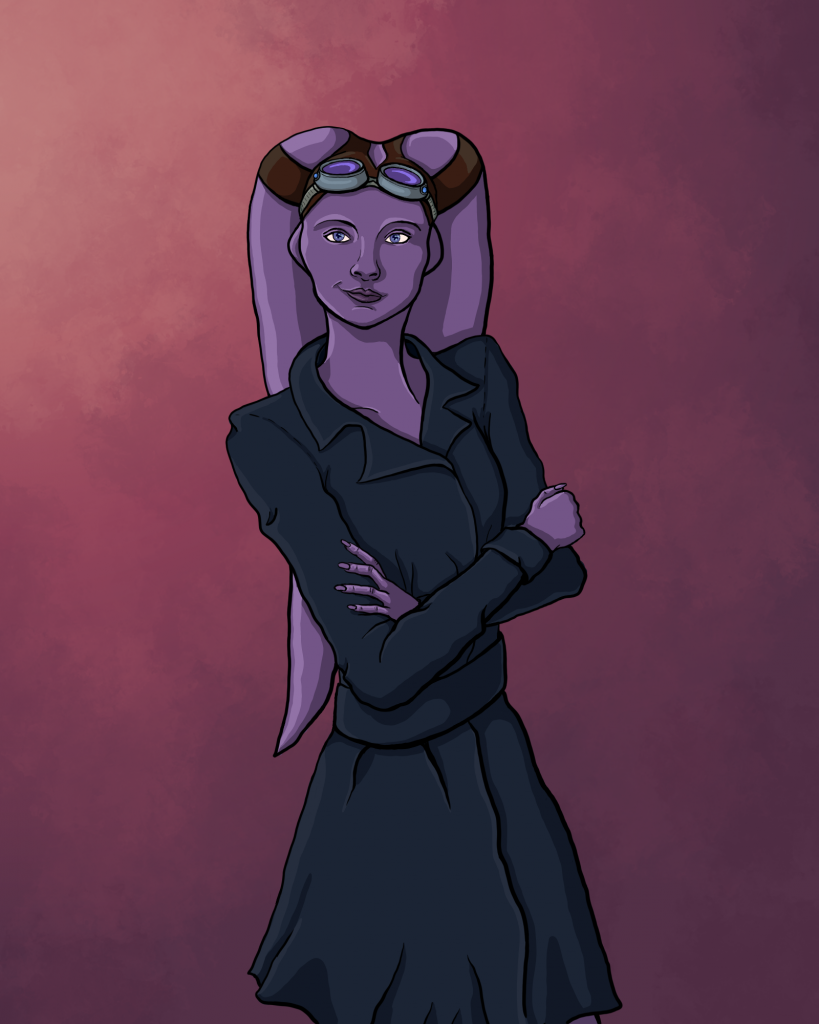 XIANNA'FAN
PLAYED BY LAURA PENROD
Twi'lek
Age: 24
Born on: Ryloth
Height: 1.67 meters (~5'6″)
Specialization: Smuggler: Thief
Say 'ello to Xianna! This fun and flirty Twi'lek thief wears a coat with hidden pockets that defy logic. What's in them? Find out for yourself.
---
KARMA NAILO
PLAYED BY CAMERON ROBERTSON
Nautolan
Age: 36
Born on: Glee Anselm
Height: 1.70 meters (~5'7″)
Specialization: Bounty Hunter- Assassin, Skip Tracer
Karma's a passionate 36 year old Nautolan mother of two. When she's not bounty hunting, she enjoys traveling the galaxy and meeting new people!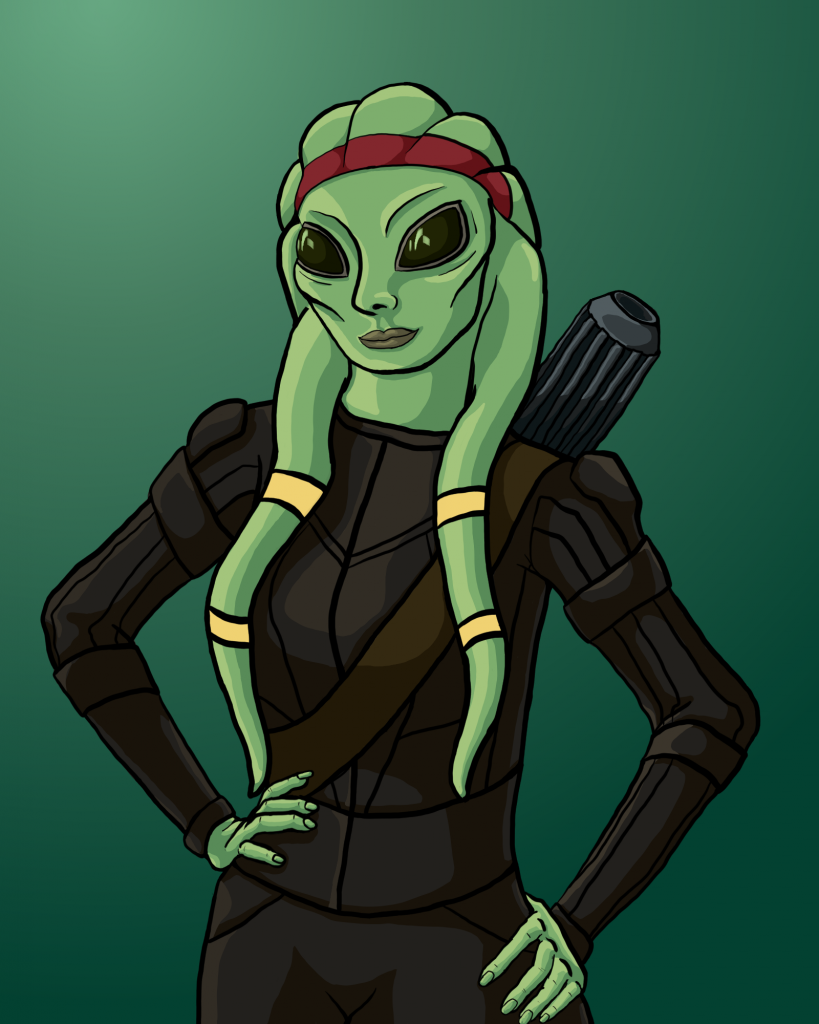 ---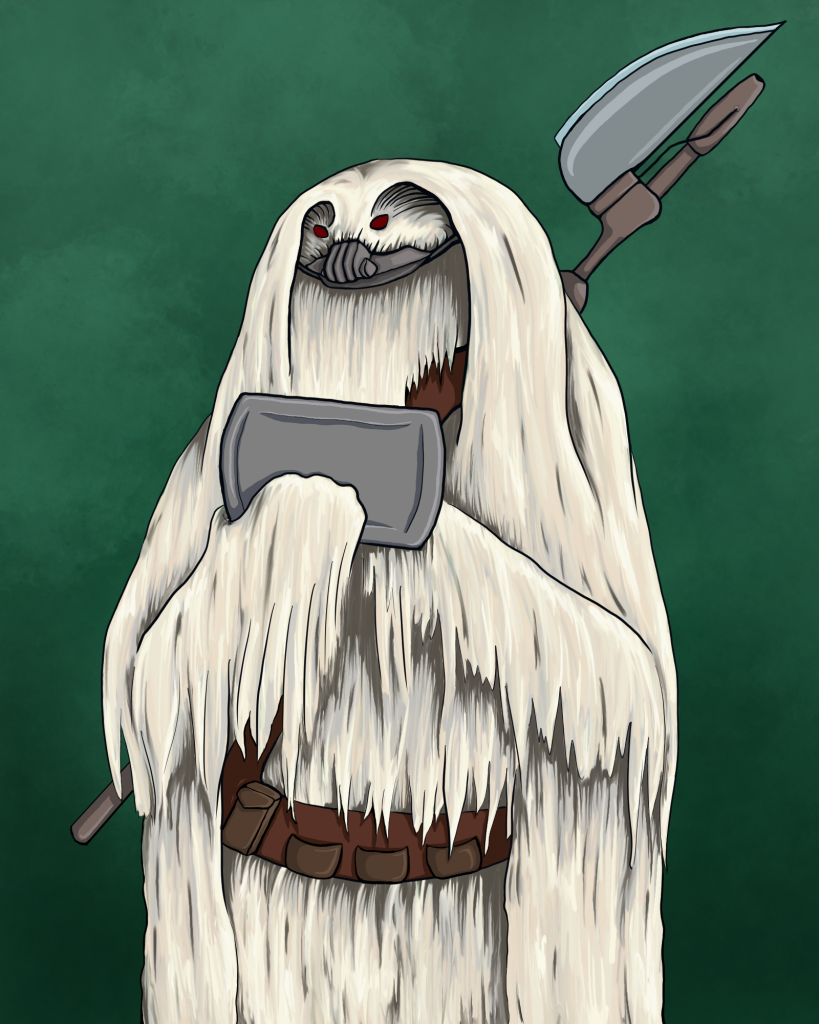 TINK
PLAYED BY HUDSON JAMESON
Tink (Rallltinkraatakat)
Gigoran
Age: 28
Born on: Mandolore
Height: 2.13 meters (~7′)
Specialization: Technician: Slicer
Meet Tink. He's a single & ready to mingle 28 year old slicer. He enjoys long walks on Mandalore, weighing his options, & conspiracy theories.
---
SABOS NIKS
Episodes 1-13
PLAYED BY
STEVEN SCHROEDER
Togruta
Age: 32
Born on: Shili
Height to the top of head: 1.77 meters (~5'10")
Height to the top of montrals: 1.98 meters (~6'6″)
Specialization: Explorer- Fringer
Meet Sabos. This Togruta colonist enjoys interplanetary exploration and establishing trade routes for his colony. He cares about his community!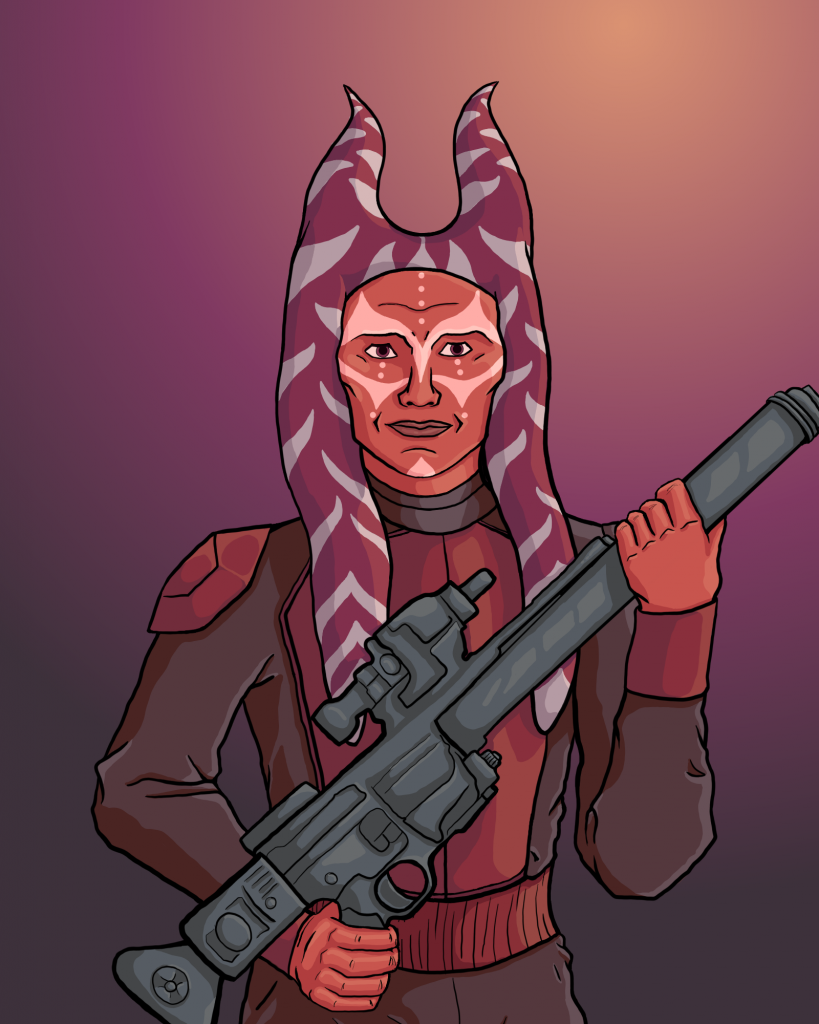 ---
Guest Appearances by
Chris Russell as Jet Nailo
Elliot Wallace as Juke Nailo
John Michael Robertson as Raymond Jinn
Alyson Grauer as Syla Rau
Drew Mierzejewski as Jorus Creel 
Josette Welsh as Kantwo
Farron Whitefield as Porgsophocles Ignacious Grocepholo aka "PIG"
Macy Jennings as Ekla Nestwatcher
Austin Whittington as Valorissia Creed