Wookiee Cookies
Happy Life Day!
We're making our version of Wookiee Cookies for this special occasion. We imagined a hearty cookie filled with red fruits and nuts, and also some chocolate because it is a holiday after all.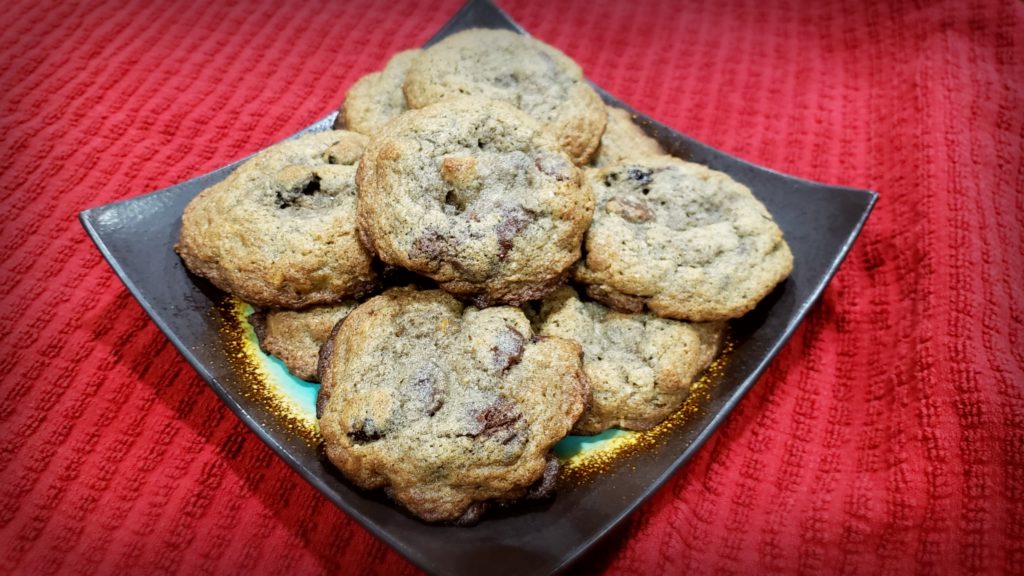 The buckwheat flour adds a lovely savory nuttiness and the orange zest a brightness that helps balance the richness of the chocolate, nuts, and butter.
The particular ones we made used a combo of chocolate chunks and chips, but almost any shaped chocolate pieces would work. Same with the red fruit and nuts; we used cherries and walnuts, but other combinations will taste delicious too.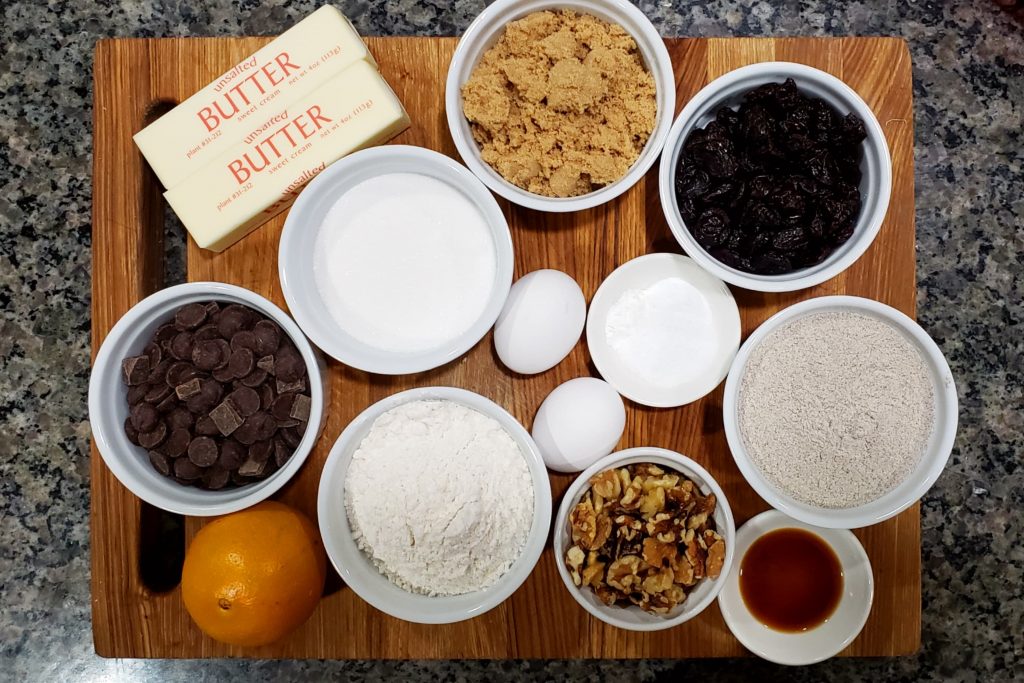 Now here at Tabletop Squadron we like a very gooey soft cookies. These cookies have a high butter/sugar to flour ratio. If you prefer a firmer cookies increase the amount of all-purpose flour. This will also create cookies that keep their shape a little better after baking.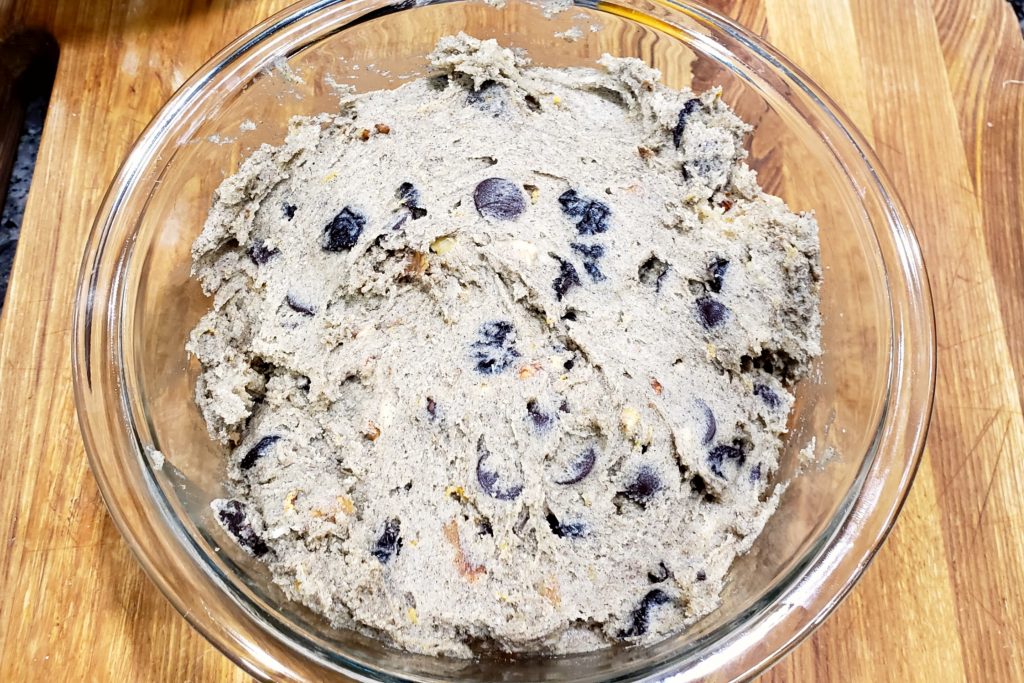 Wookiee Cookies
1 cup (2 sticks) unsalted butter, cut into pieces
133 grams (about 2/3 cup) light brown sugar
100 grams (about 1/2 cup) granulated sugar
2 large eggs
1 tsp. vanilla extract
½ tsp. baking powder
½ tsp. baking soda
2 tsp. Diamond Crystal salt or 4 grams grams other brand
Zest of 1 small orange
125 grams (about 1 cup) all-purpose flour*
125 grams (about 1 cup) buckwheat flour
142 grams (about 3/4 cup) bittersweet chocolate chunks, wafers, or chips
128 grams (about 3/4 cup) dried cherries, currants, and/or cranberries
60 grams chopped hazelnuts, almonds, and/or walnuts
In the bowl of a stand mixer or in a large bowl with a hand mixer cream together the butter, white sugar, and brown sugar on medium-high speed until smooth. Beat in the eggs one at a time, then mix in the vanilla, baking powder and soda, salt, and orange zest.
Mix in the flours on low until just combined. Using a sturdy spoon or spatula fold in the chocolate, dried fruit, and nuts. Place in an airtight container and refrigerator for at least one hour, but preferably overnight.
Preheat oven to 350 degrees F (175 degrees C).
Place 2 tablespoon scoops of cold dough onto a lined baking sheet, keeping the scoops at least 3 inches apart. Keep the unused portion of dough in the fridge to keep cold.
Bake for 12 to 16 minutes, until deep brown around the edges.
Repeat with the remaining dough.
NOTES:
*For a firmer cookie that holds its shape better, add an additional 32 grams (roughly 1/4 cup) all-purpose flour